Build for Life Hackathon 2023
Building Tomorrow - Today
We invited young professionals working within the building sector, to join us on our common journey towards a more sustainable building industry. Climate change, urbanization, use of sustainable materials and technology are some of the challenges and dilemmas to tackle in the near future – to ensure the far future.​
The weekend-long Build for Life Hackathon 2023 brought together young minds with drive and passion from diverse backgrounds to share their take on challenges and dilemmas they found interesting – and that we all need solutions for.​
The concept is borrowed from the software industry. An event with the main purpose of developing new approaches to solving problems that requires close collaboration to ensure a radical change in e.g. an industry.
Check out the video below to get an idea of the Build for life Hackathon 2023 experience. It's time to start "hacking" the future!
Challenges from our Partners
We've teamed up with our partners to share the biggest challenges they believe have an impact on the transition towards a healthier and more sustainable building industry. 
Artelia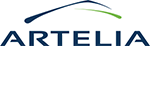 The increase of temperature on a global scale will challenge our understanding of thermal comfort, if we have to avoid using cooling solutions.
How can we create a balance between comfort and climate impact?
Sweco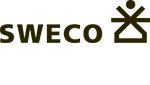 The climate crisis is intertwined with biodiversity loss. Climate problems can be managed if we act promptly, but the biodiversity crisis is irreversible.​ 
How can we design our buildings and urban developments with a focus on biodiversity and regeneration? 
Rambøll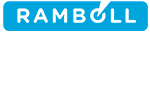 With the current focus on life cycle assessment of building projects, the pool of available data on our building stock is growing rapidly. So is the potential of harnessing this vast amount of information for higher-level decision-making.
How can we utilize the data available today to drive the sustainable solutions of tomorrow and decarbonize our building stock?
COWI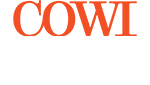 The levels of resource consumption and waste in the building industry is a massive issue - but it also presents a great opportunity and responsibility to do better.​
How can we reframe our thoughts about current building stock to see it as a valuable resource bank?
EFFEKT Architects
Rethink the construction industry's focus from wealth accumulation to enhancing well-being and environmental health. Develop a holistic strategy for all building lifecycle stages, emphasizing well-being and ecosystem regeneration. Integrate low-impact materials, biophilic design, and community impact to make construction a force for global well-being and ecological restoration.
How can we realign with the planet's dwindling CO2 capacity?
VELUX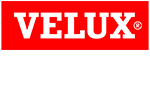 Address the challenge of providing comfortable, well-being-focused residences for all in a rapidly changing world that strains ecological limits. Tackle housing scarcity in Europe while addressing an aging population and increased migration due to climate change, political instability, and economic challenges.
How can we provide affordable housing for the many within planetary boundaries?
Health and resilience - promoting indoor environments by Hannah Pallubinsky
In this inspirational talk Hannah discusses comfort and health. Where is the boundary between the two? Is everything that we find comfortable also healthy? Do we know what the real tolerance of our body is? And can we build up our heat tolerance to be more resilient for future climate change?
"Bend the curve" by Steffen Petersen
Steffen talks us through the importance of "bending the curve". He gives examples of how nature can regenerate itself, implying that we should leave space for nature and learn to live in connection with it.
Biodiversity and life by Kristine Kjørup Rasmussen
Kristine presents the topic of biodiversity, explaining what it is, what kind of nature crisis we are experiencing and how we can mitigate it. She poses a very important question: how can we get to live with, from and as nature?
Doughnut for Urban Development by Kasper Guldager Jensen
In this talk, Kasper presents the Doughnut for Urban Development concept and the work that Home.Earth is doing in creating homes that are people and planet positive. How can we transition from a degenerative way of doing business and building societies to a regenerative one?